Can black pepper fight Covid-19? What Science has to say.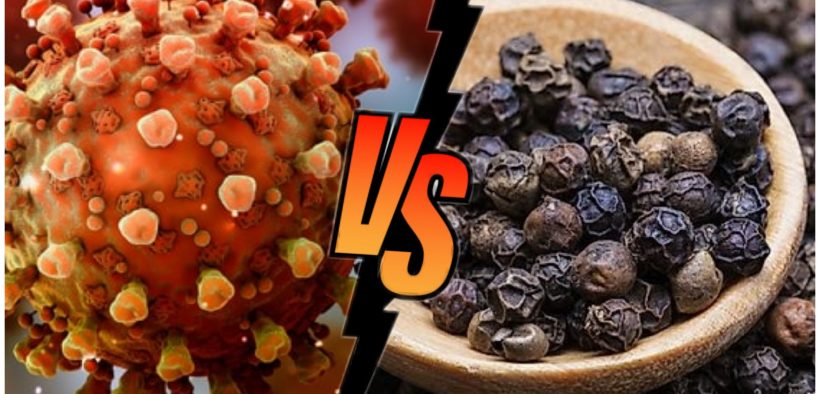 Black Pepper – Our kitchen spice may help us against Covid-19 effectively – Says Research.
A study was conducted at Indian School of Mines (Indian Institute of Technology), Dhanbad to find out the efficacy of 30 commonly used kitchen spices in India on its effectiveness to fight Covid-19 virus. Computer based technologies like molecular docking and molecular dynamics stimulation was used in this study.
Like any other virus SARS-CoV2, attaches to human cells with help of the proteins on its surface to enter the body. The study was targeted at finding a compound that may prevent or decrease the spread of virus by binding into the protein site.
The study concluded 'Piperine' an alkaloid present in Black pepper which is responsible for its pungency cames out to be a strong deterrent of Covid-19 virus proteins.
Umakanta Tripathy, team leader of this research says "Our results look very promising. The study is no doubt, purely computational and requires testing in laboratories for further confirmation. However, it is still an important lead" to Indian Science Wire.
The report of their work is published in Journal of Biomolecular Structure and Dynamics titled In silico investigation of spice molecules as a potent inhibitor of SARS-CoV-2.
What we can do?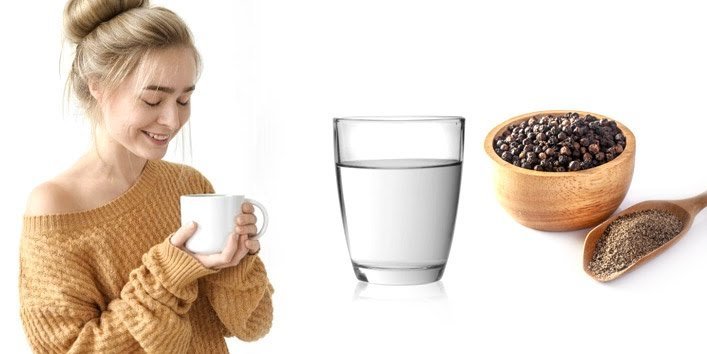 Black pepper water can be consumed daily, as an immunity booster against this pandemic.  Add 5 to 8 pepper in 1 liter of water and let it boil for 5 minutes. This water can be consumed throughout the day, repeat if necessary.
 (Consuming herbal in large quantity is not adviced medically, 8 pepper in 1 liter of water is a good proportion which can be consumed by all.)
Disclaimer: Do not think of this as a substitute for medicine; use this as a supportive remedy in time of infection or as a prophylactic measure to prevent active spread of infection.